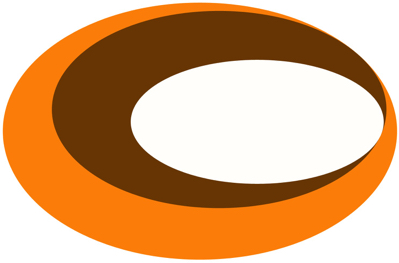 —self-published chapbook
—©1991, 1994 by John Trivisonno
—ISBN 0-9687416-3-0
—available by mail from chapter11@mac.com
•An early chapbook that started out as a postcard I wrote from a bad motel on North Highland Avenue in L.A. in 1988.
•excerpts
n. highland
So, we made it. One, asleep and jet-lagged on what used to be a two-bit bed; the other, crunching corn chips but not loud enough to drown out the rattling air conditioner and the game show on t.v.
A guy from an even sleazier place across the street (with a fizzing neon sign, believe it or not) keeps running past the window to use the washing machine here. The toilet doesn't flush; the pool is useless, filthy and directly below the perfect place for a Hollywood hill sky dive suicide.
Some of the lights don't light up and I call this place home for a day.
on interstate 15 part 3
i had chicken pox in venice when i was 8 years old; i found a gold star of david on a chain at the bottom of a swimming pool in miami beach fla.; i thought i was in love once but i was young and people change; i won third prize at a halloween party, dressed as a sheik in my mother's old sheets; i quietly lost my mind and stayed that way for almost two years; i spent some time talking and listening in a convenience store; i bought a lot of records; i got a university degree without really trying, while thinking of other things; i fell in love but never let her know about it and lost her on a barstool; i had some friends who never really liked me and some others, i never really liked; i missed most of the fads but that doesn't bother me now; i used to watch syndicated reruns with my grandparents on weeknights at 7:30 p.m.; my life was saved by an old acquaintance and a group of young people; i took black and white photos in new york; i made a good impression; sometimes, i stayed up late; i ate pizza near the river and i always was a good listener but
Tonight, as I sit under desert stars, I think of lizards, neon and alcohol.